Museum 2022 Season Opens!
March 27th, 2022
It's official we are open for 2022!
We continue to explore water in our second year Water is Life – Present Day. This exhibit brings us to present day local water issues impacting Mount Shasta's watersheds. How has our relationship to this treasured substance changed since the early 1900's?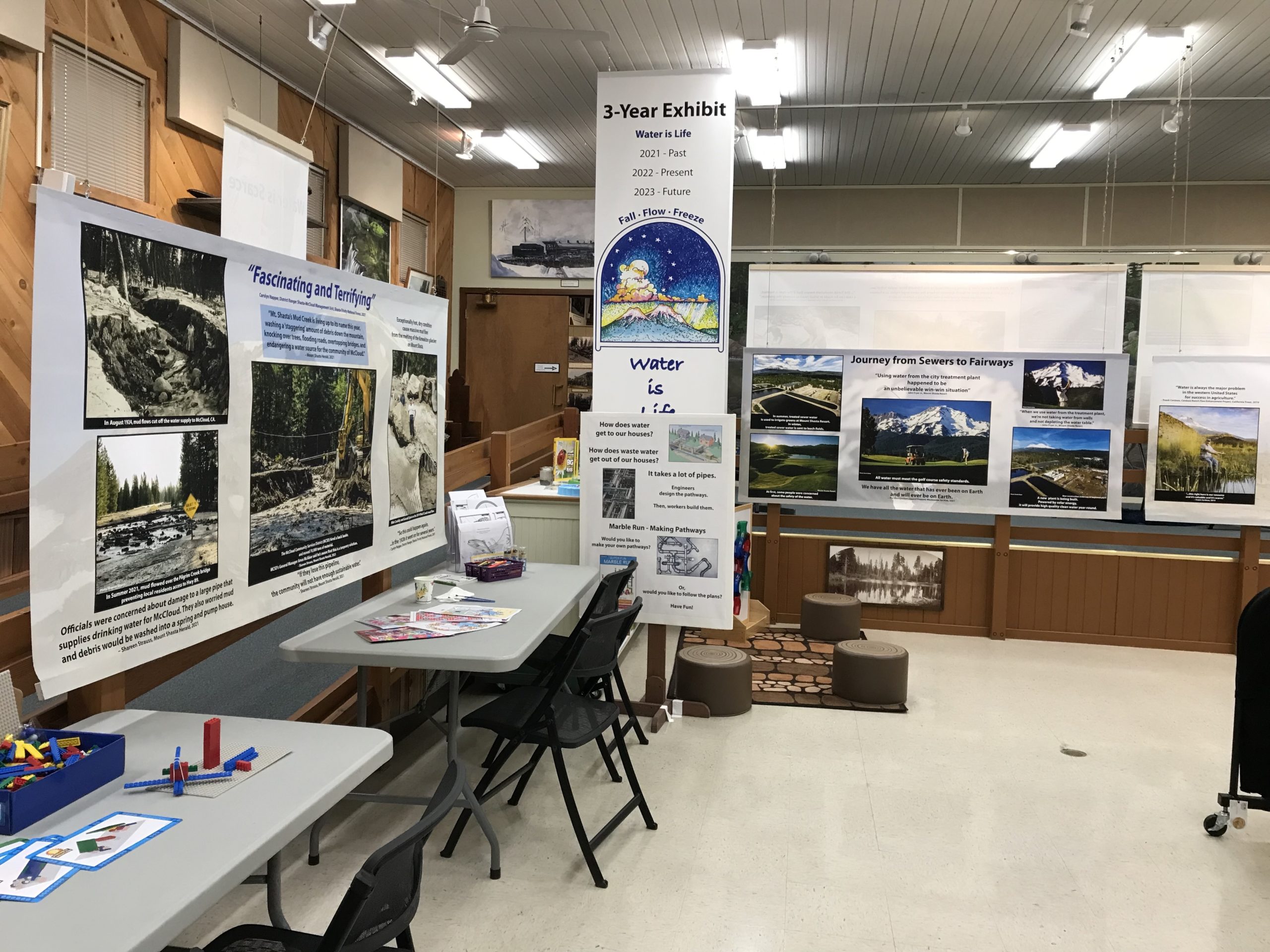 Stories will include:
Mount Shasta as a major source of fresh water locally and for much of California
How has our water use and supply changed?
What are the threats to local supplies of fresh water?
What are people doing to protect local water supplies?
If you would like to know more about our Water is Life three-year exhibition visit our Water is Life exhibit page.