Hours:
Closed for new installations.
The museum will open again on Opening Night – March 29, 2019
Fish Hatchery: Daily 8 am – Sundown
Come Visit Us!
Our Mission
Illuminating the past, present, and future of the Mt. Shasta Region
Mt. Shasta Sisson Museum honors our location and our history..  Justin Sisson started the Mt. Shasta Fish Hatchery and he was one of the town's fathers. Mt. Shasta is our geographic location.  Come to the museum and learn about both!
City of Mt. Shasta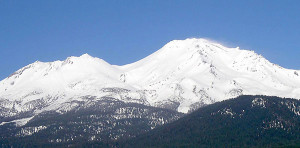 Offers many recreational choices all year round – fishing, boating, hiking, mountain climbing, skiing, snowboarding, golfing, and more.
Nestled at the base of a 14,179′ dormant volcano.
Visit the Mt. Shasta Chamber of Commerce to learn more!
Explore Further
Download the Siskiyou County Museums brochure, and explore our area's rich history!